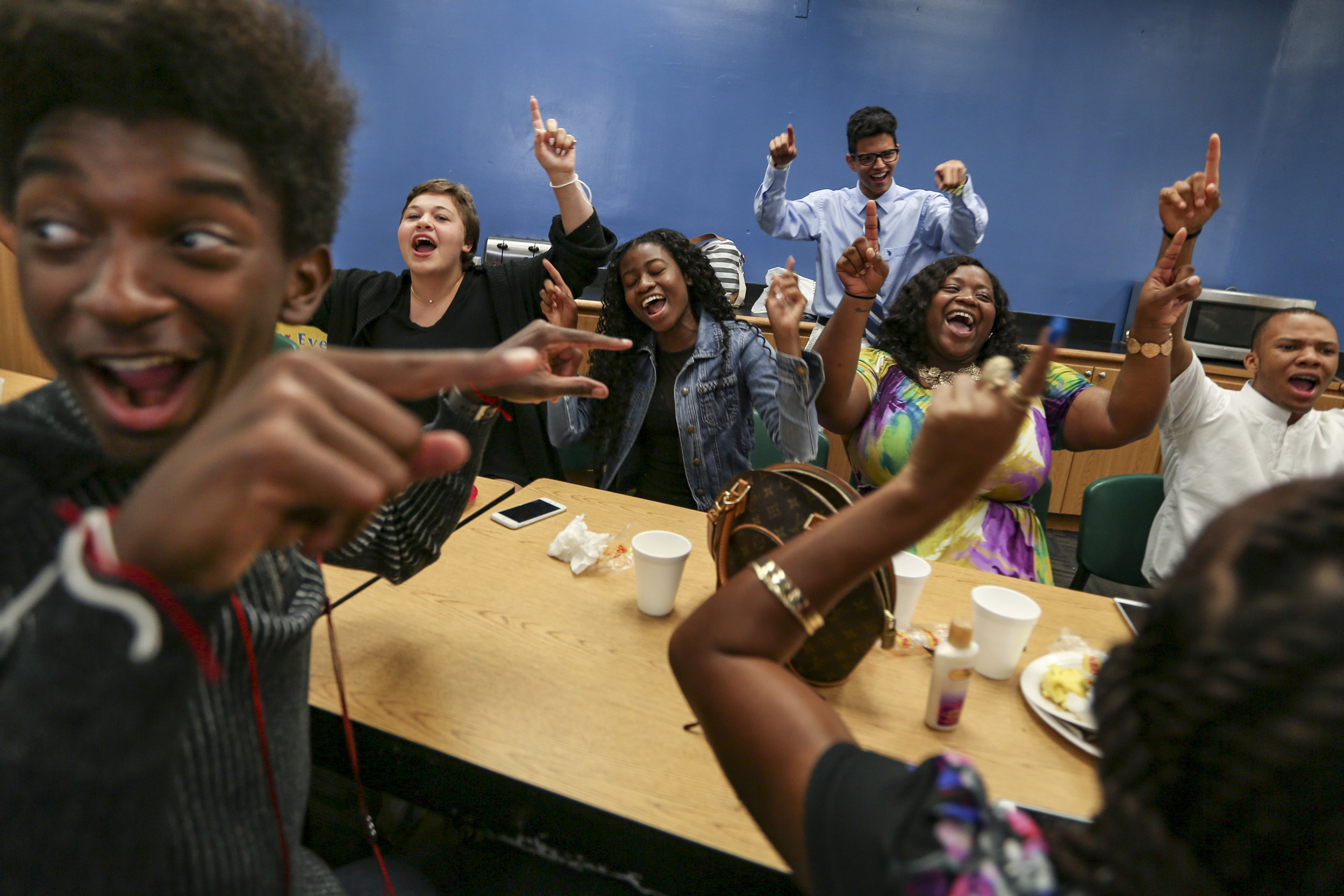 Ori Evans, 16, far left, performs an energizer with his classmates before attending a Breakthrough Miami Education Panel at Ransom Everglades Middle School in Coconut Grove on Wednesday, August 4, 2016. The panel is designed to introduce teaching fellows to possible career pathways in the field of education.
A group of greek dancers perform during Saint Sophia's 38th annual Greek Festival in Coral Way on Sunday, February 28, 2016. The festival featured a children's dance troupe, a variety of booths and cooking demonstrations among other events.
Alina Baum, 24, from Germany, dances as confetti sprinkles the crowd during the third day of Ultra Music Festival in downtown Miami on Sunday, March 26, 2017.
DJ Maceo Plex performs on the Arcadia Spider during the first day of the Ultra Music Festival in Bayfront Park on Friday, March 24, 2017.
Charles David, 19, cheers and dances as Hardwell performs at the main stage during the first day of Ultra Music Festival in Bayfront Park on Friday, March 23, 2018.
Phillip Bootsma, center top, makes a funny face while taking a group picture with CCNN live moderator Omar Delgado, center bottom, during the 3rd Annual Media Excellence Awards at Christopher Columbus High School on Saturday, April 16, 2016. The ceremony is presented by the Christopher Columbus News Network, which is run by high school students.
Festival goers walk down Duval Street in Key West during the 2017 Fantasy Fest on Saturday, October 28, 2017.
Vince Colon dances in the middle of a crowd during the Carnival Miami Calle Ocho festival in Little Havana on Sunday, March 11, 2018.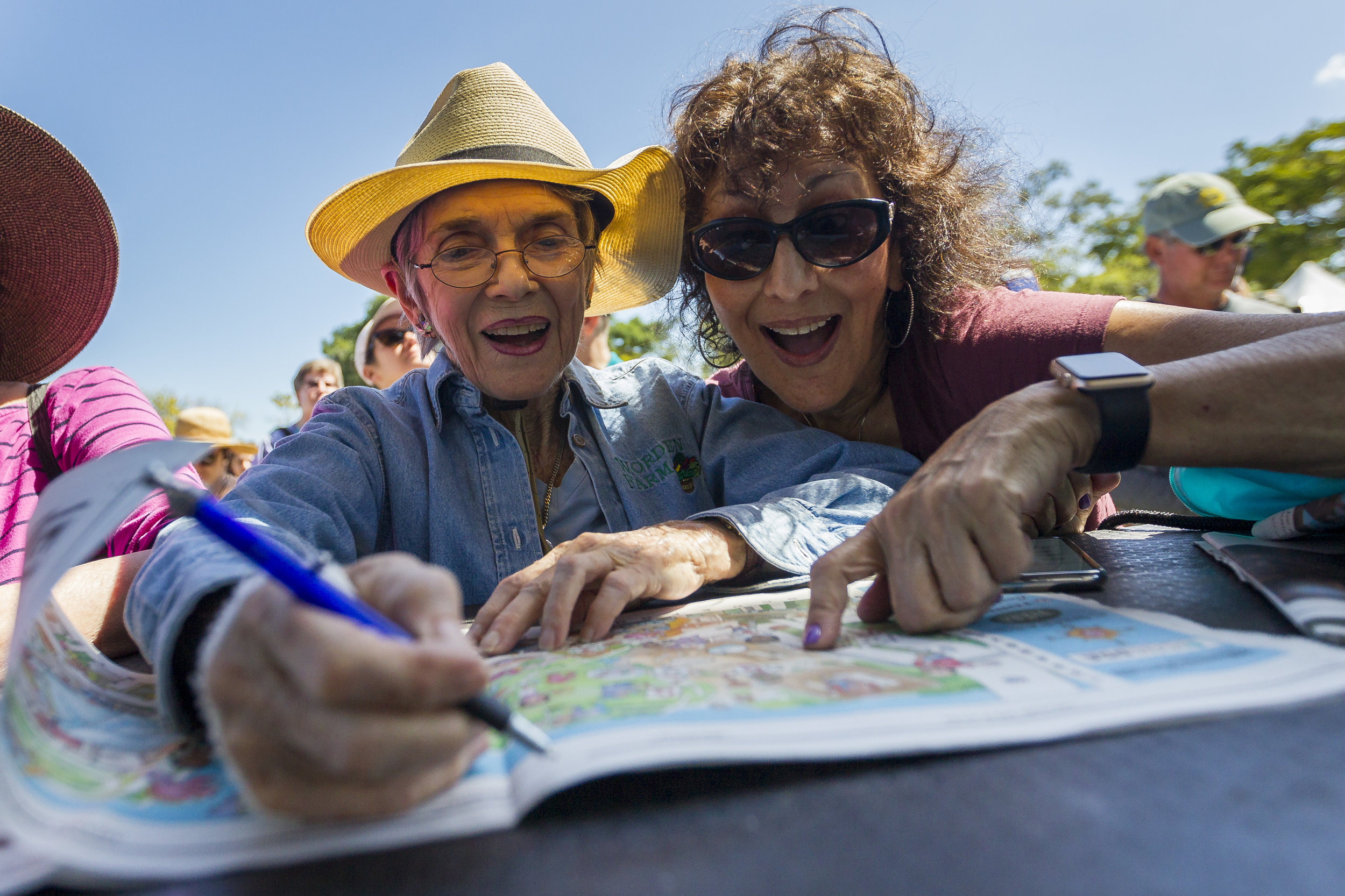 Pepi Granat, left, and her friend, Karen Shane, write down clues during the 2018 Herald Hunt at Museum Park in downtown Miami on Sunday, March 4, 2018.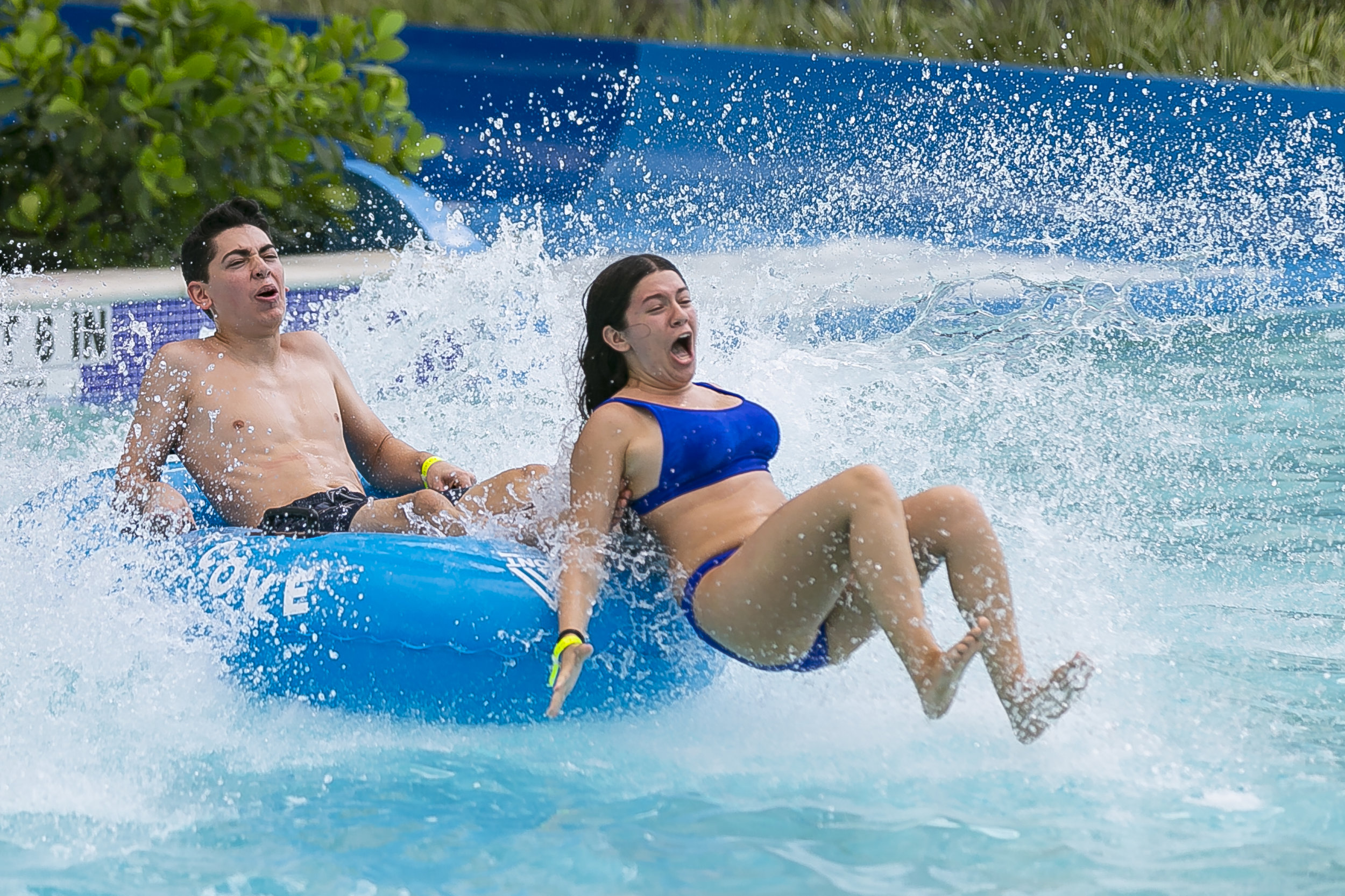 Brenda Martinez, 17, and her cousin, Jonathan Martinez, 17, go down a waterslide at Tidal Cove Waterpark in Aventura's JW Marriott Miami Turnberry Resort & Spa on Saturday, June 8, 2019. The park has seven water slides, a FlowRider surfing pool and a lazy river among other amenities.
Aryeh Avissar, 6, runs through a newly installed outdoor fountain at Aventura Mall on Monday, December 18, 2017. The fountain, "Gorillas In The Mist," includes three bronze gorillas and four bronze trees shooting water. It was added to the mall as part of a three-story wing expansion, which brings new restaurants, retail stores and a 93-foot tall slide.
Dax, 9, reacts while riding a bungee trampoline during the Homestead Miami Balloon Glow on March 2, 2019, near the Homestead-Miami Speedway in Homestead, Florida.
A clown posing as presidential candidate Donald Trump play fights with a pedestrian in Miami Beach outside of artist Huong's studio on Friday, July 8, 2016.
Participants partake in the 2017 Fantasy Fest parade as they make their way down Duval Street in Key West on Saturday, Oct. 28, 2017.
Miami City Ballet dancer, Simone Messmer, bottom-right, performs "The Fairy's Kiss," during a rehearsal at the Adrienne Arsht Center in downtown Miami on Thursday, February 9, 2017.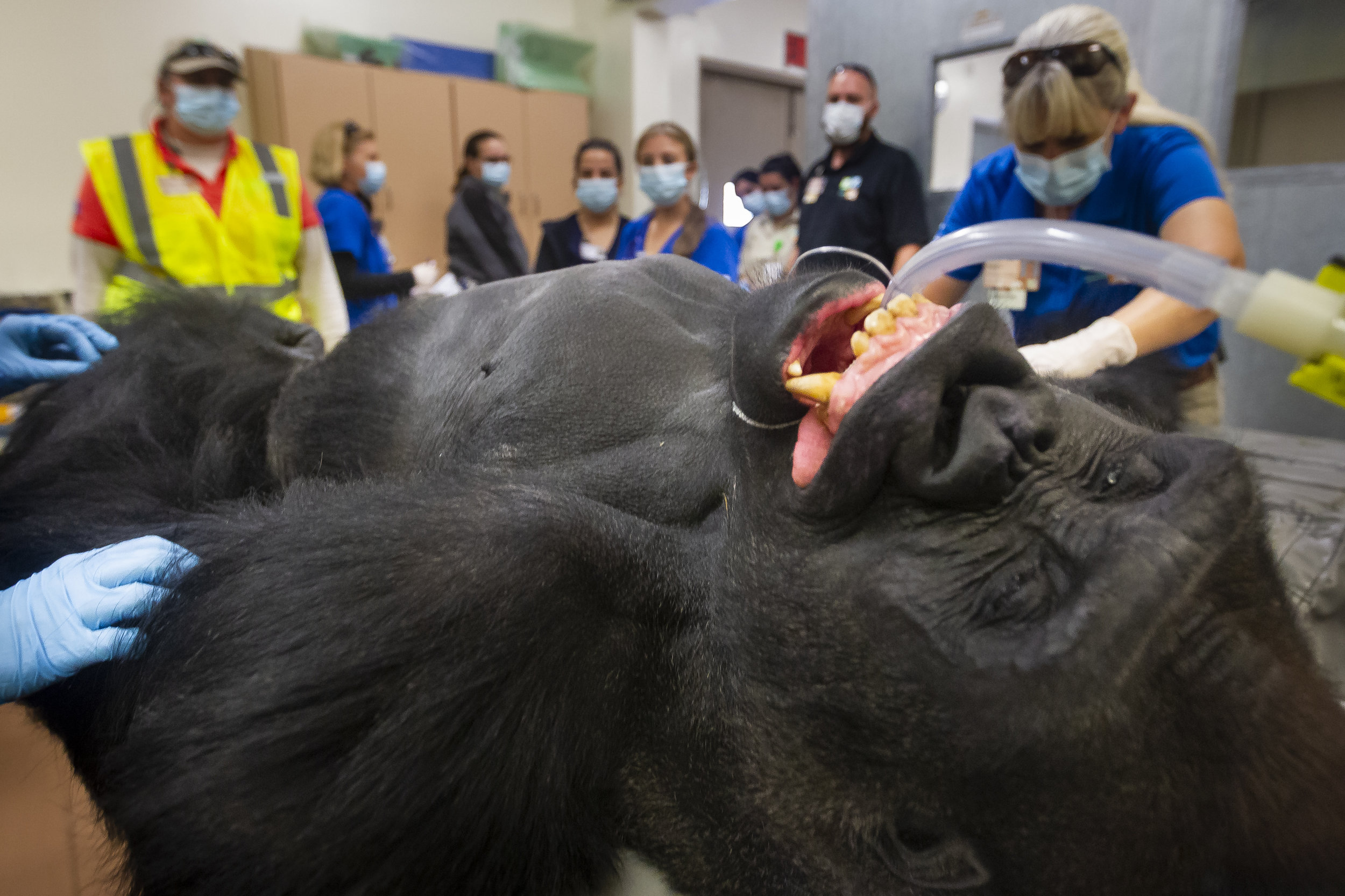 Barney, the 25-year-old silverback gorilla, gets his annual checkup at Zoo Miami on Tuesday, December 11, 2018. Zoo Keepers were concerned by Barney's persistent cough and after his examination they learned he has mites in his airways.
Ashley Castillo, 6, and Raul Tamayo, 24, react while Castillo holds a cane toad during the 29th annual Dodge City Christmas Party in Richmond West on Sunday, December 18, 2016. More than a 1,000 underprivileged kids throughout South Florida were expected to attend the event, which featured a variety of rides, a petting zoo and free food.
Entourage finalists talk in a group after their rehearsal session at the African Heritage Cultural Arts Center in Liberty City on Saturday, April 14, 2018. Entourage's chosen artists are given a variety of classes that help transform and develop their talent.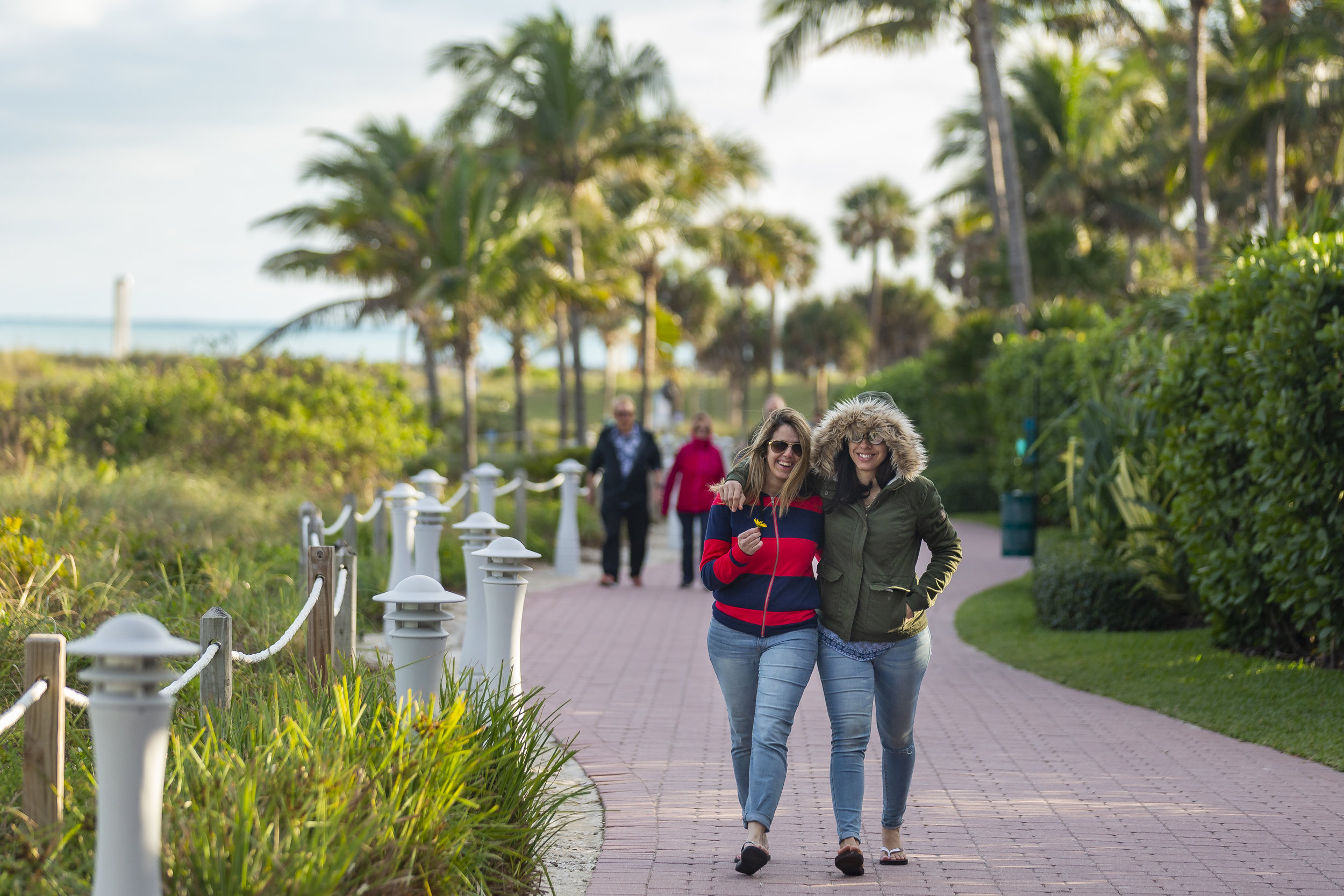 Regina Soares, left, and Rafaela Squiabel, both tourists from Boston, walk down a sidewalk near South Pointe Park Pier in Miami Beach as temperatures drop into the 50s on Monday, Jan. 28, 2019.
The sun sets in Varadero, Cuba on Tuesday, February, 14, 2017.
A view of the Bayfront Park fireworks as Miami celebrates Independence Day in downtown Miami on July 4, 2017.