Chef and rapper Nando Chang, 30, prepared Japanese Peruvian fusion dishes while shooting a music video for his latest song "Sushi Chef" inside Kaido in the Design District in Miami on Saturday, March 16, 2019. Chang and his sister, Val Chang, have been nominated for a Rising Star James Beard award.
Gina Duran, left, and her husband, Orlando Duran, look at a photo of their daughter Alexa Duran at their home in Miami, Florida on Sunday, December 23, 2018. Alexa Duran, 18, was driving her father's car the day the FIU bridge collapsed. She was one of six people who died as a result of the accident.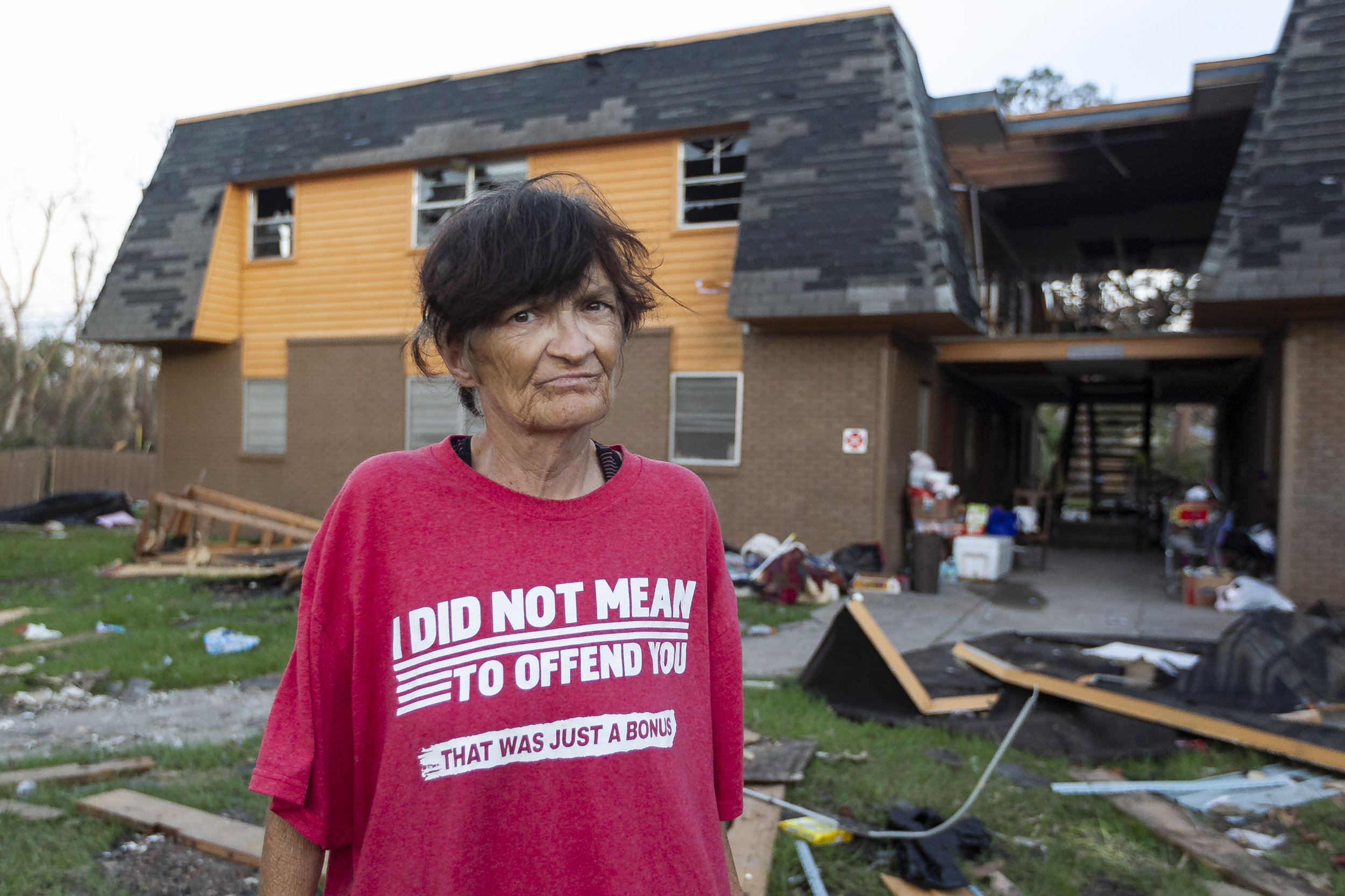 Lorraine DePriest, 55, who suffers from many medical issues, stands outside of her former home in a public housing complex in Panama City, Florida on Friday, October 19, 2018. Hurricane Michael devastated the Florida Panhandle leaving tens of thousands without food, power or shelter.
Merry Perez Colon, 51, lives in a damaged home with four family members in La Juncia community of Comerío, Puerto Rico on August, 25, 2018. Perez Colon and her family were denied federal disaster aid.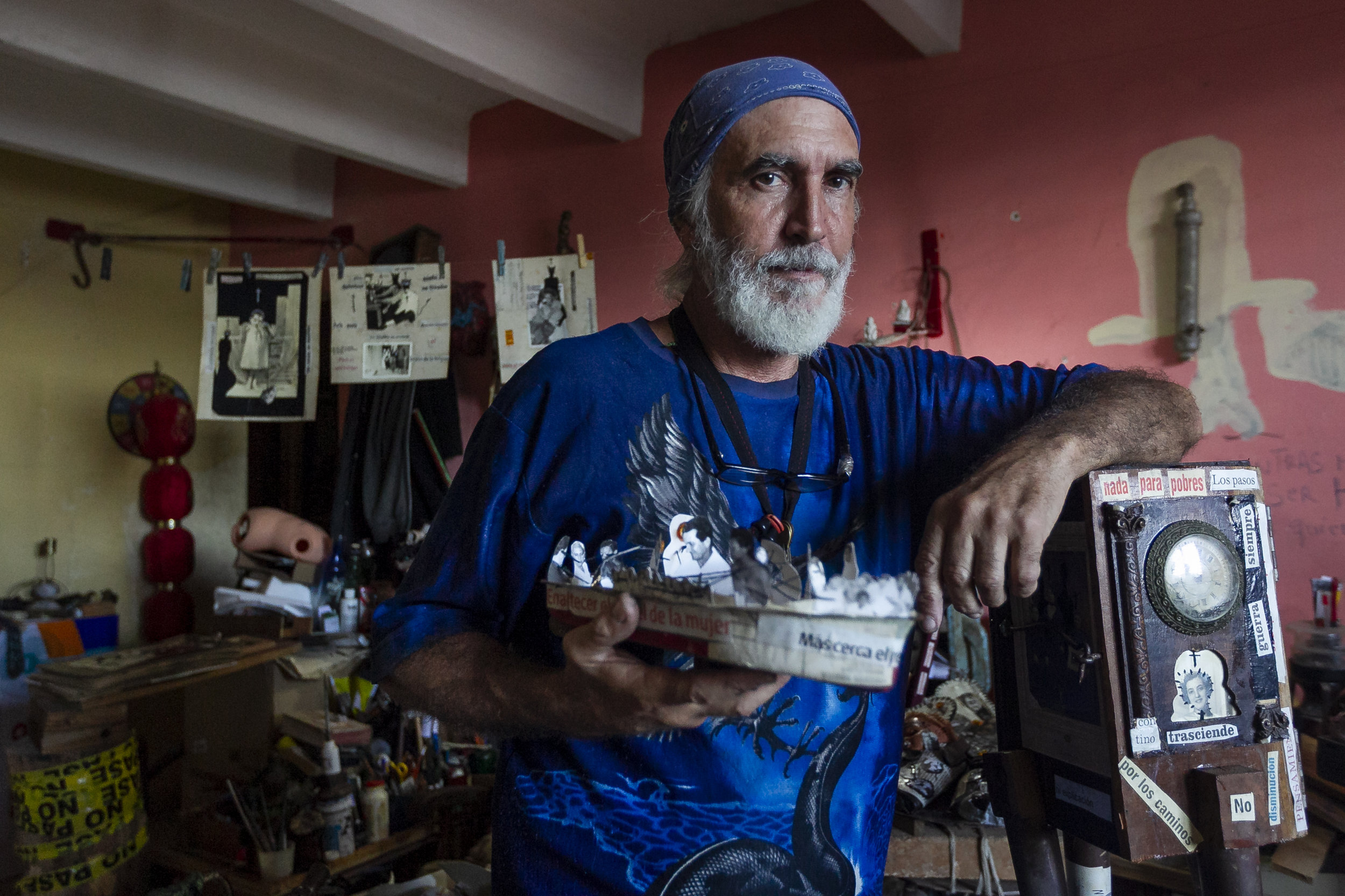 Jorge Alberto Hernandez Cadi, a Cuban outsider artist who lives in Alamar, holds a boat he created from paper and old photographs. Hernandez is known as "El Buso" (the diver) because he scavenges through the trash to find objects for his art.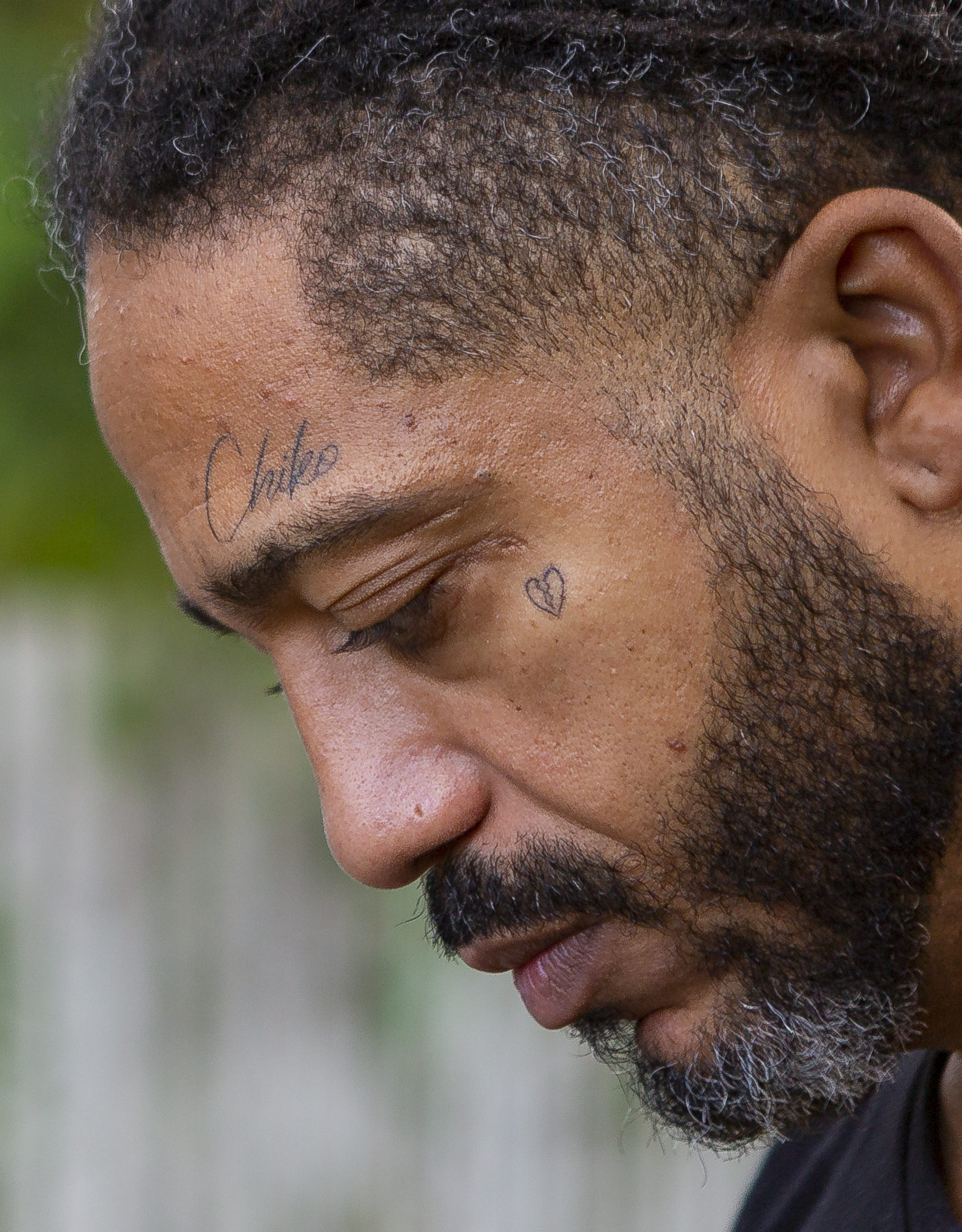 Free Rene Balbona, 39, a youth pastor, pauses for a moment in front of his home in Little Haiti on Saturday, January 19, 2019. Balbona's car and home were sprayed with bullets when his house got shot on November 28, 2018. Balbona's son, Isaiah, was killed on December 28, 2018 inside a car in Opa-locka.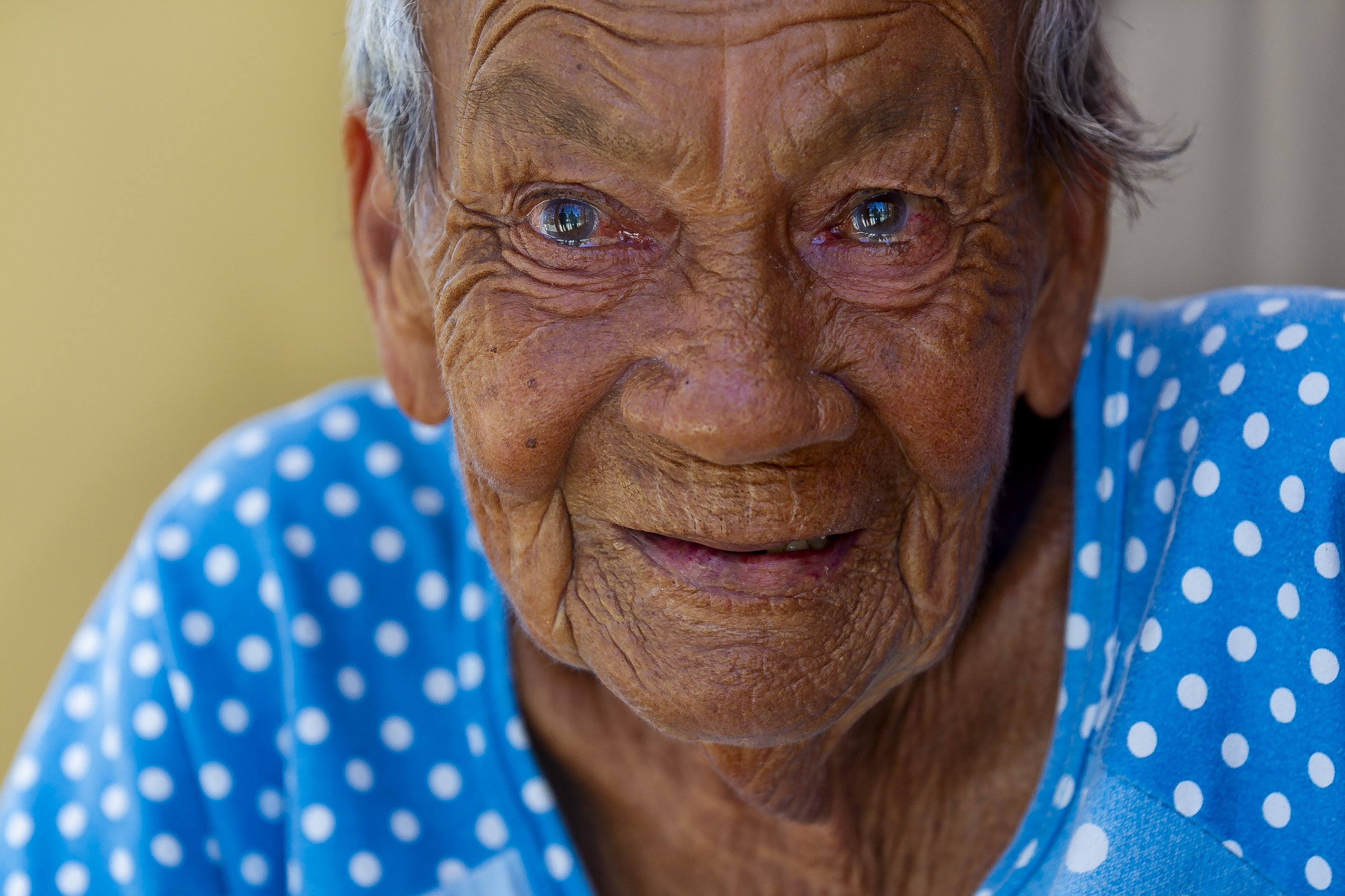 Lidia M. Rodriguez, 79, who is blind, was trapped in her home in Punta Santiago, Humacao by rising seawater during Hurricane Maria last year. A year later, Rodriguez lives with her family as they rebuild their home.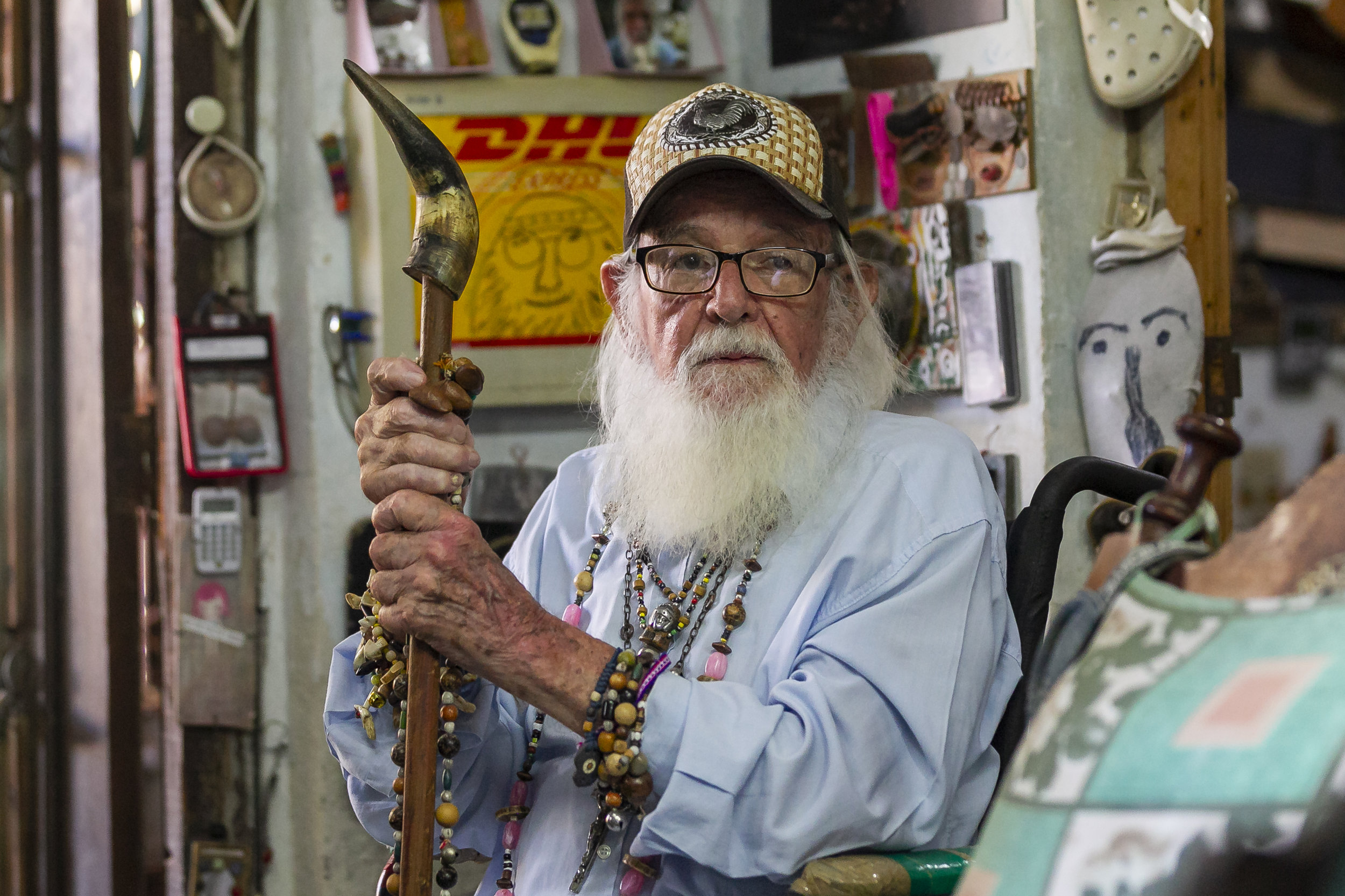 Héctor Pascual "Gallo" Portieles, 94, a Cuban outsider artist, explains that he never sells his work, he creates art from found objects to feed people's spirits. In his house in Alamar, on the eastern outskirts of Havana, Portieles has thousands of pieces of art he has created from cast-off objects.
Carlos Ignacio Romero fixes watches at the Virgen del Camino market on the outskirts of Havana, Cuba on November 16, 2018. New regulations that put more restrictions on Cuba's self employed sector are going in affect December 7, 2018.
Danny Hanlon, a senior account manager at Aljoma, works from his office in Medley on Thursday, August 11, 2016.
From left to right: Jesus Machado, Ryle Aguila, Jalen Harrell, Malik Rutherford and Johnquai Lewis from Champagnat Catholic High School, attend High School Football Media Day at the Hard Rock Stadium in Miami Gardens on Saturday, August 3, 2019.
American singer-songwriter Leslie Grace visits the Miami Herald and el Nuevo Herald offices in Doral on Friday, June 16, 2018.
Jesus Rafael, director and writer of the comedy "Hasta Que Los Tarros Nos Separen," holds for a photo at the Teatro de Bellas Artes in Little Havana on Sunday, August 7, 2016.
Maria Sanchez, 57, an employee at MIA Sky Chef, holds her grandson, Adonis King Sanchez, 7, outside of her home in Little Havana on Wednesday, June 5, 2019. Sanchez talked about her working conditions during an interview.
Noel Leon, 37, puts on clothes in a dressing room at the Palace Bar in Miami Beach on Wednesday, Jan. 31, 2018. Leon is an entertainer at the Palace.
Antonese Dorsin, 37, at her home in Little Havana, Florida on Thursday, May 9, 2019. Dorsin, a mother of six, became homeless after losing her job seven years ago. Now, she has a job and is living in an affordable housing building with her family.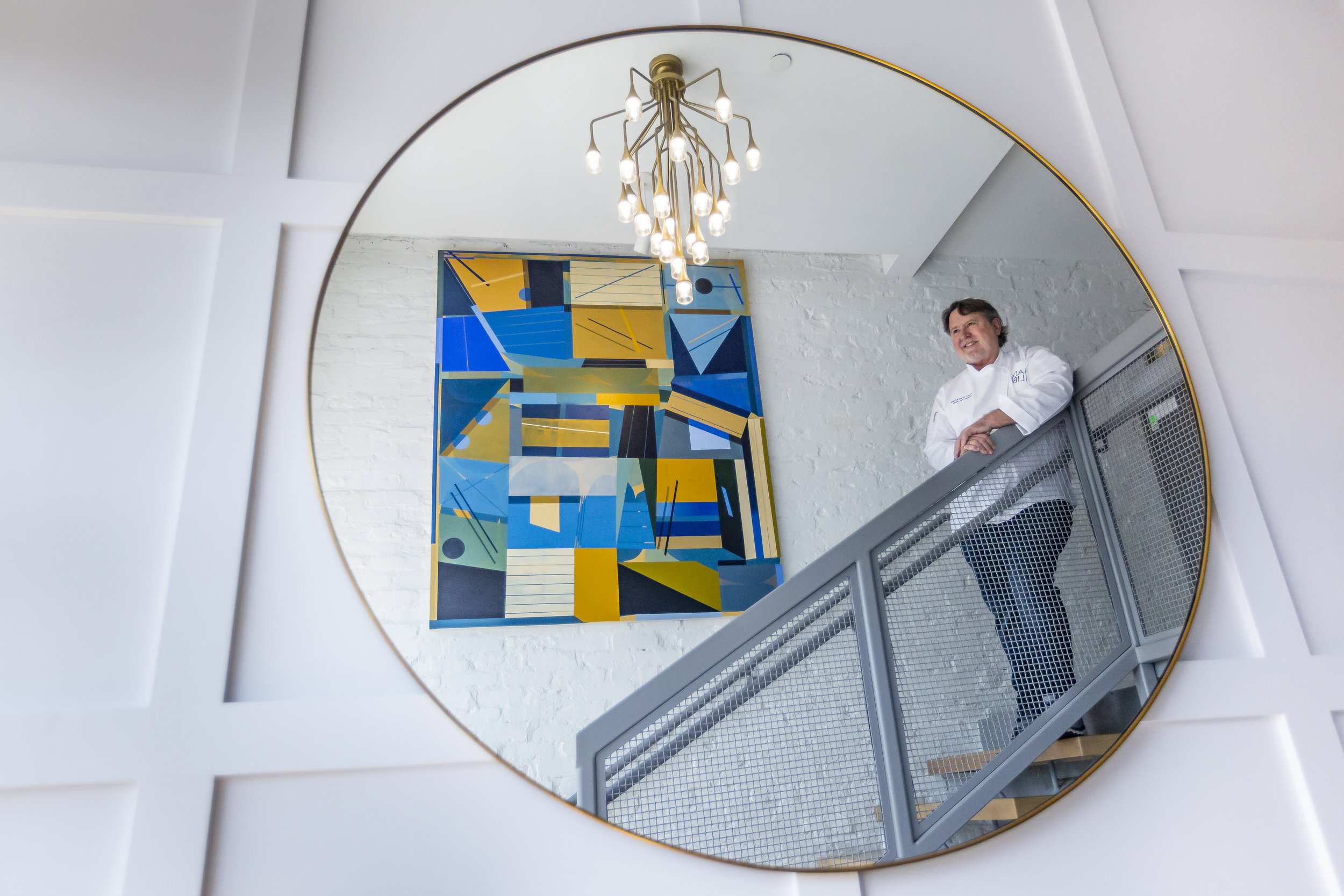 Chef Norman Van Aken works from the restaurant AD LIB in Coral Gables on Monday, April 15, 2019. Van Aken, a James Beard Award winner, recently joined the the restaurant as chef and partner in the beginning of April 2019.
Chef Thomas Keller at his restaurant, Surf Club, in Surfside on Friday, November 9, 2018.
Magician and social media influencer Michel Gallero visits the Miami Herald and el Nuevo Herald offices in Doral on Monday, July 23, 2018.
Nando Chang, 30, and his sister Val Chang, 27, work from their pop up Peruvian sushi shop inside the Design District in Miami on Saturday, March 16, 2019. The Changs have been nominated for a Rising Star James Beard award.